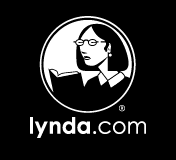 Turn on. Log in. Get Smart. It's that simple!
Join us on Monday, April 8, 2019,  from 5 p.m. - 6 p.m.,  for a brief, interactive tour of our digital service, Lynda.com.
Lynda.com has something to offer everyone – from job seekers who want to gain skills and a competitive edge to lifelong learners who are looking to further develop their interests and hobbies.
What can Lynda.com do for you? Come find out. Registration is limited, so register today!
Registrants are asked to come prepared with an email address and their Coshocton Public Library card and pin number.
Register here: http://coshoctonlibrary.evanced.info/admin/signup/EventDetails?EventId=5590&backTo=Calendar&startDate=2019/04/01